Netwrix Corporation a provider of platforms for visibility and analysis of user behavior and risk management in hybrid environments, announced the release of its report " 2017 IT Risks in Government ", which is part of the global Netwrix 2017 IT Risks Report. The report is based on feedback from IT experts working for government agencies around the world.
The report "2017 IT Risks in Government. analyzes cybersecurity challenges, security practices and IT action plans within government agencies.
IT risks are divided into three areas: security, compliance and operations.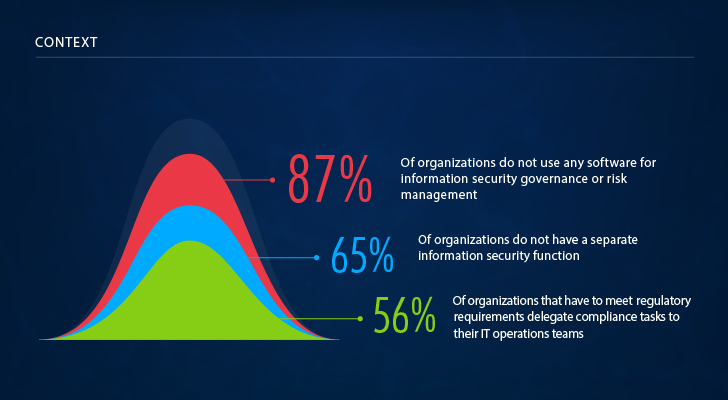 The main information in the report is as follows :
57%

of government entities are focused on protecting PCs and workstations.
75%

of government organizations have no visibility into personal devices used by their employees (BYOD), 67% lack visibility into Shadow IT (non-enterprise approved devices and applications) and 60% have no visibility into their cloud infrastructure.
100%

of organizations surveyed in the government sector consider employees to be the number one security threat.
72%

of government agencies experienced security incidents in 2016, with the primary reasons being either human error or someone internally with malicious intent.
Only

14%

of government agencies consider themselves sufficiently prepared for cyber-attacks and IT risks.
The IT departments of government agencies are primarily constrained by the

lack of time (57%)

by a

insufficient budget (42%)

and by the

complexity of their IT infrastructure (43%)

.
Government agencies are willing to invest in protection against intellectual property theft (43%), data theft (29%) and fraud (14%).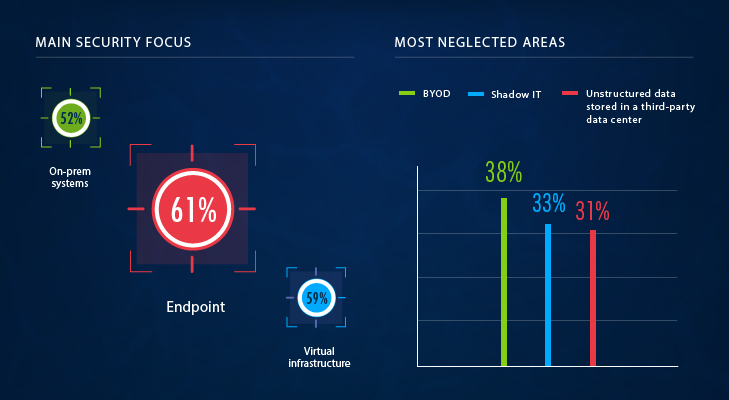 "Government agencies must adapt to the new reality in terms of cybersecurity. They are still too often focused on a defensive approach, but the world has changed and they are not prepared to combat new threats," comments Michael Fimin, CEO and co-founder of Netwrix.
"Government agencies need to have full visibility into everything that is happening within their IT infrastructure, both inside and outside their systems. With user behavior analysis, they will be able to identify any anomalous activity caused by human error, internal malicious people and external threats."